We are an Accountable Care Organization (ACO) formed as a jointly owned entity with community physicians and the South Texas Physician Alliance. We were established with the idea that independent physician practices can work as a team to deliver coordinated care while improving quality and affordability.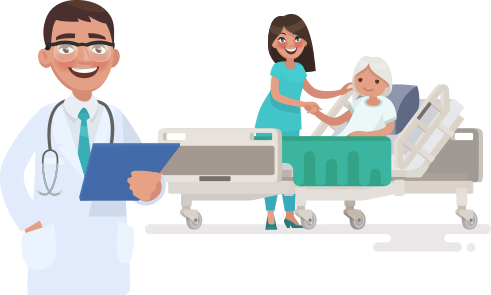 An ACO involves a group of health care providers such as doctors, hospitals, health plans, and other healthcare constituents, who voluntarily come together to provide quality, coordinated care to populations of patients. If you have Original Medicare and your doctor, hospital, or health care provider decides to coordinate with other health care providers through an ACO, you'll benefit because they'll work together to get you the right care, at the right time, in the right setting. An ACO isn't the same as a Medicare Advantage Plan or Health Maintenance Organization (HMO). You're still in Original Medicare, and your Medicare benefits, services, rights, and protections won't change. And you still have the right to use any doctor or hospital that accepts Medicare at any time, the same way you do now.
Health Information Exchange
A Health Information Exchange (HIE) is a convenient electronic system used by providers participating in the ACO and the medical community of our region to more efficiently and effectively assist you and your providers meet your medical needs. Shared access to your electronic medical records, including:
Medical History

Allergies

Medicines

Vaccines

Lab Tests
The HIE allows all providers on your health care team to better coordinate your care, reduce the need for duplication of tests and procedures, and address both your preventative and on-going medical needs with the goal of providing you comprehensive, quality care.
Ultimately, the HIE provides the tools and information necessary for your providers to more effectively provide you quality of care, and to better coordinate your care with your health care team.
BVyS is assisting our ACO providers to connect to our local public Health Information Exchange: Rio Grande Valley Health Information Exchange (RGV HIE). For more information regarding RGVHIE, you may go to: www.rgvhie.org